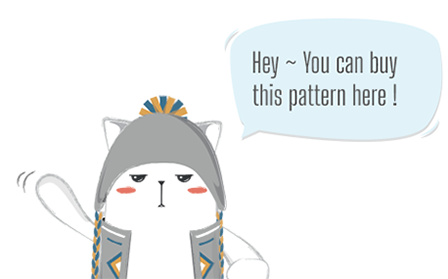 Ravelry
Lovecrafts

X
Hi, I'm Simon - Sweet Sheep for Christmas! I hope you feel warm winter with me!
X
NOTE: This is a pattern to make the knitted sheep, his shirt and scarf. You are not buying an actual finished product. 
X
My PDF knitting pattern was written in English. 
X
The file is 18 pages PDF. This pattern tutorial contains detailed instructions and 83 step-by-step photos. The pattern provides all the necessary information to make Simon. It's very easy to follow.
X
All pieces are knitted flat and sew seams.
X
The following techniques you have to know already: cast on, knit and purl, cast off, increasing (KFB, KRL, KLL), decreasing (K2tog, P2tog), sewing (Mattress & Whip stitch)
X
- A pair of 2.5mm straight needles.
X
+  Mohair Boucle (Kremke Soul Wool or Drops): Gray yarn
X
+ Susan 4 (Sport yarn): White 06, Dark gray 36, Red 29, Red 29, Green 41, Black 53 ( Or black thread to embroider the nose)
X
- Toy filling (less than 50g)
X
- 2 black beads (4 mm) and white felt for the eyes 
X
- 1 button size (size 1cm) 
X
 - Waterproof cardboard (we'll cut and put it into the body to the sheep can sit steadily)
X
The finished sheep is 25cm.
X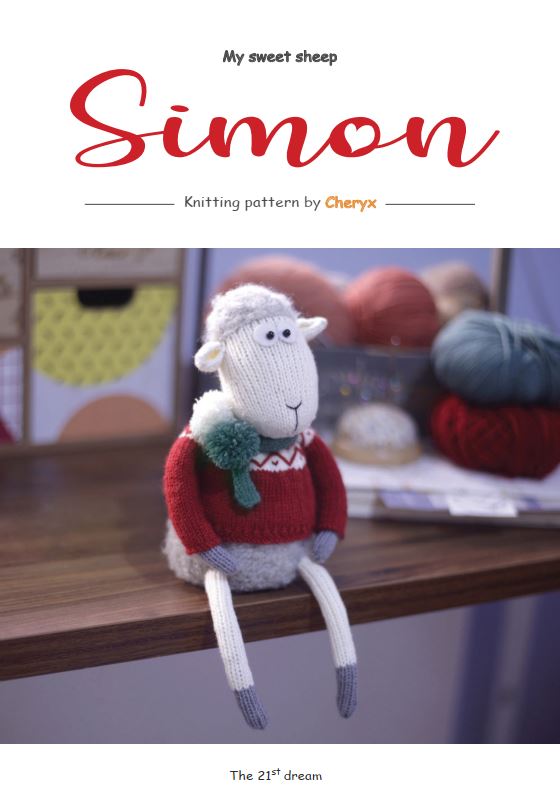 X